| | | | | | |
| --- | --- | --- | --- | --- | --- |
| | | | | | |
About Us
Latest News

Our Project aims towards dealing with the "Birth Asphyxia" which is rightly considered as one of the leading cause of Neonatal Mortality in our country. Neonatal resuscitation is simple, inexpensive, available and cost-effective but often not initiated or the methods used are inadequate or wrong. We are providing NRP training to all the health care professionals/workers who are involved in delivery or immediate interventions after delivery. This projects aims to train about 200,000 birth attendants in 5 years in NRP including trainers and providers. The ultimate objective of this Project is to have one person at every delivery trained in neonatal resuscitation.

NRP-FGM project conducts provider and trainer courses in Basic newborn care and resuscitation. One day provider course (BNCRP part 1) teaches basic newborn resuscitation, whereas BNCRP full course is a two day course which trains health care provider in Basic newborn resuscitation and Basic newborn care.

Our partners are American Academy of Paediatrics (AAP) USA, Latter - day Saint's Charity (LDSC) USA, The Federation of Obstetric and Gynaecological Societies of India (FOGSI), Society of Midwives of India (SOMI), Trained Nurses Association of India (TNAI).




• NRP has been successful in reaching the unreached regions of Leh ladak with the support of Dr. Spalchen. He has conducted two BNCRP provider courses one at Tangtse and the other one at Nyoma.

• PG students of paediatrics, gync./obs., Nursing students, Interns can participate in NRP training..

• NRP courses for SOMI and FOGSI is going well in all over the India. .




Interactive Tools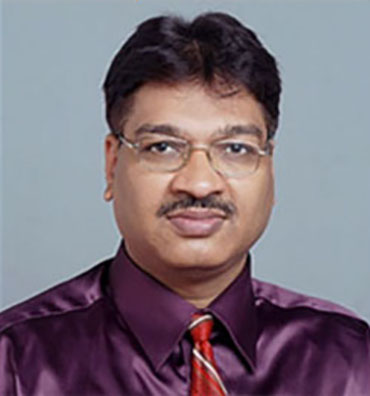 Dr. V.P. Goswami
State Academic Coordinator Madhya Pradesh
Why is NRP so important for you?
"Madhya Pradesh is a state where IMR & NMR is highest and have witnessed neonates death due to unavailability of skilled personnel and Basic neonatal services. I found that NRP can fulfil this gap and is suitable for all levels of health care providers."

What motivates you to be part of NRP?
"Desire to do something for nation, Self satisfaction and self motivation along with support of NRP team keeps me motivating."

Why are you so committed to the NRP?
" It is my duty towards nation and innocent kids of this universe to prove myself committed for any determination which I prioritize at my own level for the welfare of mankind."
Dr. Pradeep Suryawanshi
State Academic Coordinator Maharashtra
Why is NRP so important for you?
"One of the difference between developed nation & us is our neonatal mortality rate. I feel IAP NRP FGM Project will reduce NMR & we will be able to create a good society for our nation."

What motivates you to be part of NRP?
"Its national mission so as a part of NRP team I feel motivated to work towards this mission to reduce Neonatal Mortality."
Dr. Akash Bang
State Academic Coordinator Maharashtra
Why is NRP so important for you?
"Every 3rd newborn dying in the world is an Indian!
3 lakh Indian newborns die every year in their 1st hour of life- most of them just because they didn't get their first breaths in time! Another 3 lac stillbirths in India every year are due to asphyxia! And how simple is the solution for this mind boggling problem? Just training everyone to be able to give a newborn its first breath in time if the newborn is not able to breathe on its own! "
What motivates you to be part of NRP?
"The realization of the grave situation (and its simple solution!) and an overwhelming desire to be a part of such a noble cause that keeps motivating me on a continuous basis."
Why are you so committed to the NRP?
"I have realized that I can contribute a lot to NRP mission"
Dr. L Basanta
State Academic Coordinator Manipur
Why is NRP so important for you?
"This is the only Program/Mission, which can reduce Asphyxia, IMR & NMR in India, which is the main problem, we the Pediatricians are facing.
What motivates you to be part of NRP?
"Asphyxia Free India Slogan motivates me to be a part of NRP."

Why are you so committed to the NRP?
"As a Pediatrician I want to contribute my Best to make this Mission successful in my state."
Dr. Dinesh Tomar
State Academic Coordinator Haryana
Why is NRP so important for you?
"It is one such program which has tremendous and direct impact on neonatal mortality. Through this program we can ensure that there are lesser number of children with sequels of birth asphyxia."

What motivates you to be part of NRP?
"The feeling that I am somehow contributing in bringing down neonatal mortality and decreasing incidence of birth asphyxia in our country."

Why are you so committed to the NRP?
"This is one program which is very simple, easily understandable yet very powerful.
Positive feedback in every program and satisfaction on faces of delegates at end of program keeps me going."
Dr. Naveen Bajaj
State Academic Coordinator Punjab
Why is NRP so important for you?
"IAP NRP project empowers not only doctors but also paramedical and peripheral health workers to resuscitate neonates, hence helping them to save newborn lives.

What motivates you to be part of NRP?
"A dedicated office and office bearers who are always helpful and supportive. It is been a great pleasure and honor to work with them."

Why are you so committed to the NRP?
"Asphyxia is a major problem in our country and this is one unique project which can make a difference to the newborns of our society and nation on a larger scale."
Dr. Subhash Slathia
State Academic Coordinator Jammu & Kashmir
Why is NRP so important for you?
"It is a unique Program, where you make others learn so important expertise and especially to those who are at grass root level worker and in such a joyful and lovely manner that people love to learn. It gives instantaneous results."

What motivates you to be part of NRP?
"Saving new life, nothing can be more satisfying than this."

Why are you so committed to the NRP?
" Whatever I commit I cannot go away from it and I have to do that at any cost."
Dr. Aditya Mohapatra
State Academic Coordinator Orissa
Why is NRP so important for you?
"NRP is a program which helps to reduce the neonatal mortality rate and hope this project will improve the image of Orissa state by reducing NMR."

What motivates you to be part of NRP?
"I found many neonatal deaths and morbidity due to faulty resuscitation in Labor rooms. This prompted me to teach the staffs of LR on resuscitation."

Why are you so committed to the NRP?
"To reduce the NMR in Orissa State through NRP program."

Dr. Ajoy Kumar
State Academic Coordinator Andhra Pradesh
Why is NRP so important for you?
"NRP is a newborns life saving intervention, simple, actionable, cost effective, with Unique adult learning methodology, so it is very important as my life mission currently."

What motivates you to be part of NRP?
"The back up support from NRP office is amazing.
The process of funding and disbursement of amount is very quick and efficient. I get immense satisfaction on seeing our achievements on NRP website and encouragement on seeing peers doing same and better in their respective states."

Why are you so committed to the NRP?
"It's philosophy of spreading the knowledge of public health like intervention program for saving newborns motivates me to propagate with zeal across our state."
Dr. Arun Shah
State Academic Coordinator Bihar
Why is NRP so important for you?
"NRP FGM Project is one of the most ambitious project to reach millennium development goal 4 to reduce IMR below 30 per thousand live birth by 2015."

What motivates you to be part of NRP?
"Bihar is a state where neonatal mortality is unacceptably very high contributing to high IMR as compared to other states in our country. Neonatal Resuscitation by ambu bag & mask is simple but effective crucial component of strategies to reduce infant mortality rate."

Why are you so committed to the NRP?
" I have a strong commitment to realize my dream to reach each and every birth attendant in state through NRP FGM project by end of 2013 to reduce neonatal mortality and consequently IMR in Bihar to comparable states."
Dr. Arun Agrawalla
State Academic coordinator Chhatissgarh
Why is NRP so important for you?
"It will enable all those involved during the delivery of a baby to take appropriate resuscitation and care of the baby based on sound science and adequate training".

What motivates you to be part of NRP?
"We still don't have very good neonatal care facilities in our country and a lot of babies with asphyxia are seen even today which contribute to long term morbidities and hardship for their parents. This programme will contribute a lot to prevent a lot of neonatal death & Asphyxia".

Why are you so committed to the NRP?
"Millennium developmental goal still seems a distant dream to achieve. However successful implementation of this programme will go a long way to decrease the neonatal mortality & morbidity and indirectly to infant mortality rate (IMR)".
Dr. V.P. Goswami

Dr. Pradeep Suryawanshi

Dr. Akash Bang

Dr. L Basanta

Dr. Dinesh Tomar

Dr. Naveen Bajaj

Dr. Subhash Slathia

Dr. Aditya Mohapatra

Dr. Ajoy Kumar

Dr. Arun Shah

Dr. Arun Agrawalla
Copyright ©2011 IAP NRP FGM . All rights reserved. Designed and maintained by ITindustries.com
Our site is best viewed in Firefox 4 or higher using a screen resolution of 1100 or higher click here for more info..